As a multi-disciplinary medical healthcare and wellness center, we are committed to providing the most appropriate care to address each patient's individual condition.
The Southern Spine and Health difference is its integrative approach to bridging the divide between traditional medicine and less invasive conservative treatments. The center brings together diverse healthcare disciplines in order to create a unique and effective treatment program for all of its patients.
Our QuickFix Family Convenient Care center is fully equipped to provide fast, walk-in treatment of most all non-life-threatening medical conditions. Tired of long waits and excessive medical bills at other offices? Get seen fast!
We also offer world class chiropractic care by our chiropractors trained in multiple techniques, from manual to instrument adjustments using the most gentle and effective treatments possible.
Southern Spine and Health is a homegrown medical practice with a family commitment to serving the citizens of Albany and the Southwest Georgia community. New patients and walk-ins are always welcome. At Southern Spine and Health, patients can always expect a comfortable and a welcoming environment.
We also provide high quality care to personal injury victims from car accidents to slip and falls.
Come see us at Southern Spine and Health, we'll treat you like family.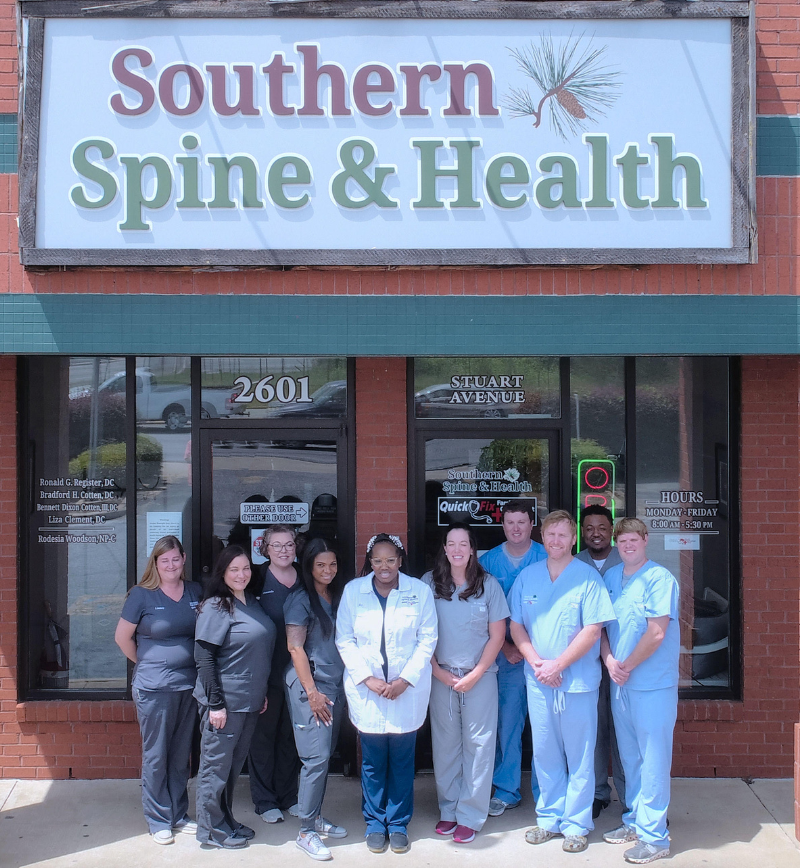 Professional & Friendly Staff

BETTER HEALTHCARE FOR YOU IS OUR MISSION ... EVERY DAY!
Southern Spine and Health of Albany
2601 Stuart Avenue, Albany, GA 31707
(229) 405-8900
Southern Spine and Health of Americus
(Personal Injury Center)
BY APPOINTMENT ONLY
205 S Lee St, Americus, GA 31709
(229) 405-8900
QuickFix Family Convenient Care of Albany
2601 Stuart Avenue #100, Albany, GA 31707
(229) 405-8900