Weight Loss Services
Are you looking for safe and effective weight loss services to improve your health and transform your body? At Southern Spine and Health, we provide a range of life-changing integrative medical services, including medically supervised weight loss. If you've been struggling with your weight and have tried just about everything you can think of without success, reach out to us for a free consultation to learn how we can help.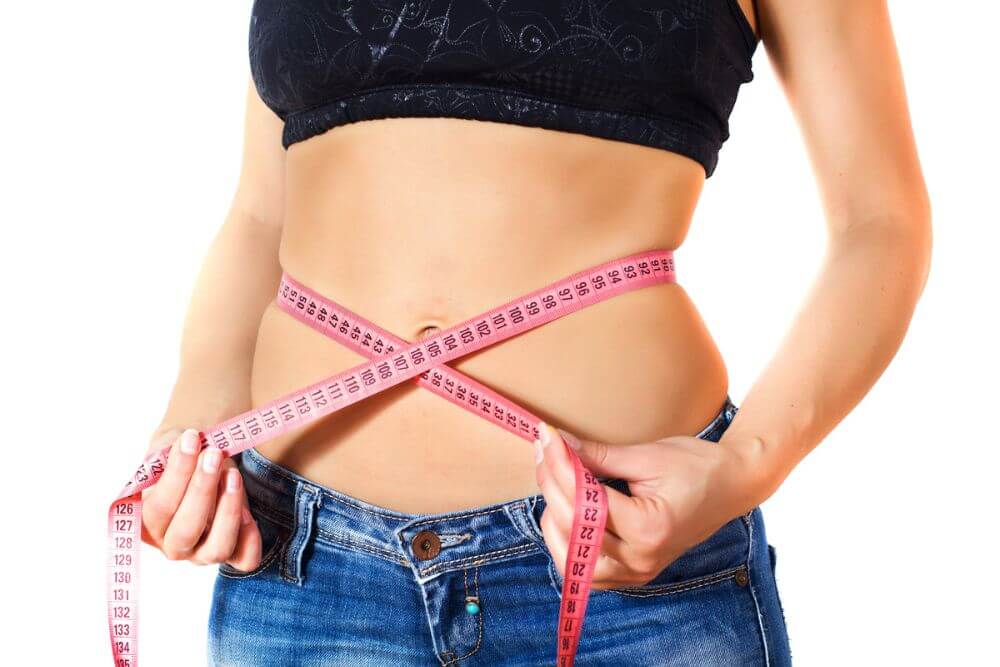 Is Our Weight Loss Service Right for You?
Whether you need to lose 20 lbs or 100 lbs, finding a proven weight loss solution means you can reduce or even eliminate many of the issues associated with carrying around excess weight. people who take advantage of our weight loss services typically suffer from one or more of the following:
Low self-esteem

Poor body image

Physical pain and discomfort

Weight-related health conditions
 And as you probably already know, problems like these can affect virtually every area of your life. Have you ever felt too self-conscious to try for a promotion at work? Do you avoid going out in certain social situations because of your weight? Have you felt too shy to approach someone you're attracted to? Do you avoid taking part in certain physical activities because you feel your weight is holding you back?
These patterns limit you from living your best life, but all of that can end when you make the conscious decision to take charge of your own weight loss with our medically supervised weight loss solutions.
Fast, Results-Driven & Non-Surgical Weight Loss
When you trust our team to help you lose those extra pounds, you can take advantage of our proven track record for getting real-world results. Here's some of what you can expect when you work with us:
Losing inches off your body – You'll notice those extra inches disappearing quickly, which will help boost your motivation to lose even more.
Increased energy levels – You won't feel sluggish or lethargic; you'll have renewed energy that will carry you through the day.
Accelerated calorie burning throughout the day – Our solutions help you burn calories no matter what you're doing, which is a key factor in successful weight loss. 
Comfortable appetite control – Physical hunger is one of the main reasons so many people fail in their dieting attempts, but that's not a problem with our weight loss service.
Our program is provider supervised, and we offer individual support, so you'll feel like you're taken care of throughout your weight loss journey. We also provide a safe and effective nutrition guide, which will help you identify the right foods to eat, and which ones to avoid to get the best results.
We now offer semaglutide, which is an injection that can help regulate insulin production and help control your appetite. This treatment has gained a lot of popularity because of its effectiveness, and if you're eligible, it may be added to your treatment protocol.
Reduce Belly Fat Quickly & Safely
It's no secret that the vast number of people who need to lose considerable weight carry much of it around their midsection. Excess belly fat can be particularly dangerous because it surrounds your internal organs and increases your risk for developing a range of health problems, which include heart disease, liver issues, kidney problems, and diabetes. 
And that says nothing about the daily discomfort of performing everyday tasks with excess weight around the middle. Our weight loss services will help you reduce dangerous belly fat quickly, so you can get back to living life on your own terms.
Comprehensive Weight Loss Plan
Our complete weight loss solution consists of several components that all work together to give you the best chance of success. This tried and tested process not only helps the weight to come off but it also bolsters your self-confidence as you see your progress in real time. Weekly check-ins help hold you accountable, and as the days and weeks go by, you'll adopt a new weight loss mindset that you can carry with you for the rest of your life.
Here's what's included in our weight loss plan:
Regular consultation with a nurse practitioner

Progress photos every four weeks from beginning to end

Labs from beginning to end, at the nurse practitioners' discretion

Full body measurements every four weeks from beginning to end

Weekly weigh-ins with blood pressure checks

Glucose checks at the weekly weigh-in, if needed

Food and exercise log to help you stay on track

Full meal plan

 
Reach Out to Us Today to Transform Your Body
As medical weight loss experts that have experienced a great deal of success in the industry, we can say definitively that willpower is not enough when it comes to losing weight. If it were, then most people could just will themselves into successful and sustainable weight loss, but that's not the case.
We've noticed that people take a variety of different paths to get to this point, and no matter how you got here, our services can help you find your way. If your search for 'medical weight loss solutions' or 'medical weight loss near me' has led you here, then why not take the next step and find out what we're really all about?
Get in touch with us today to schedule your free, no-obligation consultation so we can get your weight loss journey started.
FAQ
Here are some frequently asked questions about our weight loss service:
Q: How fast can I lose weight on your program?
A: Weight loss frequency varies based on the individual and how much weight needs to be lost, but we see generally our clients start losing weight within a couple of weeks, and then continue for as long as they are on the program or until the desired weight is reached.
Q: Is your program safe to use?
A: Our program is safe for most people, as we use FDA-approved treatments and protocols to help you lose weight. We provide in-depth consultation before you get started and supervision along the way, so you can feel confident that we consider every variable as it relates to safety.
Q: Can't I just exercise to lose the extra weight?
A: Exercise is a great complementary piece of the puzzle, but it's not enough on its own to reach your desired weight. Medically supervised weight loss is a proven strategy to help you lose weight quickly and effectively.

BETTER HEALTHCARE FOR YOU IS OUR MISSION ... EVERY DAY!
Southern Spine and Health of Albany
2601 Stuart Avenue, Albany, GA 31707
(229) 405-8900
Southern Spine and Health of Americus
(Personal Injury Center)
BY APPOINTMENT ONLY
205 S Lee St, Americus, GA 31709
(229) 405-8900
QuickFix Family Convenient Care of Albany
2601 Stuart Avenue #100, Albany, GA 31707
(229) 405-8900