QuickFix Family Convenient Care
Medical Treatment Of Most Non-Life-Threatening Injuries and Illnesses Such As:
Cough, Colds and Flu
Allergies, Sore Throat and Sinus Infections
Strains and Sprains
X-Rays Onsite
Cuts and Scrapes, Stitches and Staples
Skin Rashes, Infections and Minor Burns
Bites and Stings
Eye and Ear Infections
Stomach Aches, Mild Vomiting and Diarrhea
Dehydration and IV Fluids
Headaches
Urinary Tract Infections and STD Testing
Blood and Urine Lab Work
School and Sports Physicals
Work Injuries, Pre-employment Exams and Drug Testing
And Many Other Common Conditions
We pride ourselves on being the most convenient, cost-effective Convenient Care in town. Come by and see us and we will get you taken care of right away. No insurance, No Problem! We offer the most affordable convenient care in town.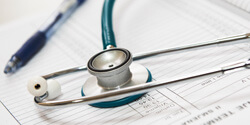 BETTER HEALTHCARE FOR YOU IS OUR MISSION ... EVERY DAY!
Southern Spine and Health of Albany
2601 Stuart Avenue, Albany, GA 31707
(229) 405-8900
Southern Spine and Health of Americus
(Personal Injury Center)
BY APPOINTMENT ONLY
205 S Lee St, Americus, GA 31709
(229) 405-8900
QuickFix Family Convenient Care of Albany
2601 Stuart Avenue #100, Albany, GA 31707
(229) 405-8900