Personal Injury
"Personal Injury" – Those two words may strike fear in your mind as you think about what happened to you or someone you care about. We understand. We are here to help you get through this.
If you have been involved in a personal injury case, it is vital that you choose a physician with experience in treating your injury.
At Southern Spine and Health / QuickFix Family Convenient Care, our chiropractors, working in conjunction with our medical providers, will provide you with a highly specialized approach to reducing and managing your personal injury pain.
By combining chiropractic care with medical care, we provide comprehensive, effective treatment solutions.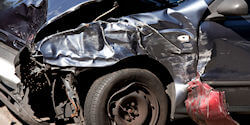 WHAT WE TREAT
Car accidents
Slip and Falls
Motorcycle Accidents
Whiplash
Bicycle Accidents
Tripping Accidents
Back Injuries
Dog Bites
Neck Injuries
Shoulder Injuries
Headaches
TREATMENT SERVICES
Medical Care
Chiropractic
X-Rays
Massage Therapy
Trigger Point Injections
Joint injections
Interventional Pain

BETTER HEALTHCARE FOR YOU IS OUR MISSION ... EVERY DAY!
Southern Spine and Health of Albany
2601 Stuart Avenue, Albany, GA 31707
(229) 405-8900
Southern Spine and Health of Americus
(Personal Injury Center)
BY APPOINTMENT ONLY
205 S Lee St, Americus, GA 31709
(229) 405-8900
QuickFix Family Convenient Care of Albany
2601 Stuart Avenue #100, Albany, GA 31707
(229) 405-8900